Café 1894 is located on the first floor of the Mitsubishi Ichigokan Museum,
at the street corner. When walking from any of the nearby stations, look for the high-rise Marunouchi Park Building next door, which has brown latticed sides. Google map
Check inside the cafe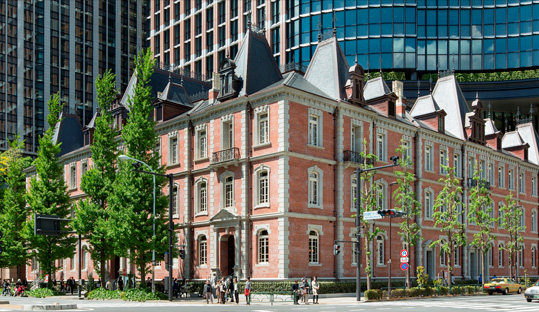 If you are coming to the café only, please note that the entrance is on the outer side of the building, not in the courtyard where the museum entrance (Park Side Gate) is located. Please use the stairs indicated by a small brown "Open" sign.